Unleashing the Richness of Indian Cuisine
We are locally crafted food
Welcome to Spice Heaven Indian Restaurant, an enchanting culinary destination nestled in the heart of Adelaide. We invite you to embark on a delightful journey through the vibrant and aromatic flavors of traditional Indian cuisine.
At Spice Heaven, we are passionate about showcasing the rich heritage and diverse culinary traditions of India. Our dedicated team of talented chefs combines authentic recipes with the finest locally sourced ingredients to create a truly memorable dining experience.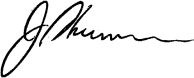 Chicken pieces marinated in yoghurt, cheese and mild spices cooked in the tandoor oven sliced and tossed in a mild butter sauce.
Pieces of beef cooked with Madras spices and coconut cream.
Cubes of lamb slowly cooked with tomatoes and kashmiri spices.
Diced cottage cheese cooked in a creamy tomato sauce.

Some of the best Indian food in Adelaide

Food was amazing! I enjoyed every flavourful bite. Best Indian Restaurant in Adelaide

Customer services are excellent, and foods are delicious. We love all the curries we ordered, and the naan bread, chicken tikka and samosa are superb.